Music Journalist Scott Yanow Reviewed Paradise, Volume I
(Prodigee Records):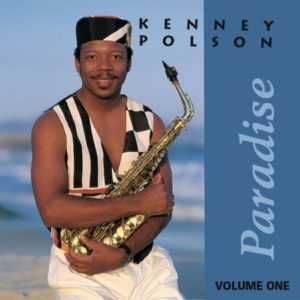 "Polson's tones on his instruments are beautiful and he loves to caress the melodies, putting a lot of thoughtful emotion into the themes. However, he also stretches out in spots, coming up with consistently fresh variations that are a bit boppish while keeping the melody close by."
Producer Don Mizell, a long-time friend, says of the saxophonist, "Kenney makes melodies sound gorgeous without sounding sappy. He has inventive ideas and does not copy anybody. His compositions are distinctive and well crafted, and he has a beautiful sense of melody."
All of that is apparent throughout Paradise Volume One which has 11 of Polson's originals plus "Dindi" and "My Funny Valentine." To name a few highlights, "Uncle Famous" has some pretty soprano over the electronic rhythms and a lengthy tradeoff with guitarist Mike Dana. "Chubby Wayne," which hints at both "Naima" and "Killer Joe" in spots, features a quietly unpredictable solo from Polson. "Baby Doll," "No More Lonely Nights," "Crystal Clear" and "Shuga Wuga" all include infectious melodies that will have listeners unconsciously singing along. "Paradise" has a particularly joyful alto solo from Polson, who interacts with the muted trumpeter Marco Montarroyos on "Toe Jam." Flugelhornist Gary Lipe co-stars on "Rosebud," taking a fine solo and trading off with the leader who is on alto. Polson embraces "Dindi" while backed by synth strings and he uplifts the familiar "My Funny Valentine."
Paradise, Volume One, which can serve as romantic and melodic background music but rewards a closer listen, is a strong step forward for Kenney Polson.
—Scott Yanow, jazz journalist/historian