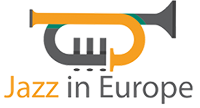 WRITTEN BY KIM CYPHER|  FEBRUARY 23, 2021|  CD REVIEWS, NEWS, REVIEWS
West Coast jazz saxophonist Kenney Polson continues to spread the gospel of smooth jazz whilst collaborating with a wide range of musicians across the globe. His latest release is a colorful celebration of Brazilian music. As a saxophonist myself, I was naturally keen to take a listen and was intrigued to find out more about this multi-instrumentalist crossover artist. Being unfamiliar with his music, I approached his brand-new album 'Colors of Brazil' with a completely open mind and I like what I hear!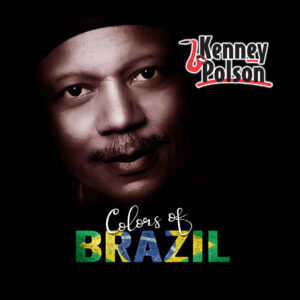 Having completed successful tours in France and Hawaii before the Covid pandemic travel restrictions set in, Polson turned his attention to completing his new album in which his love of Brazilian music shines through together with his smooth jazz sound, funky vibe and some interesting instrumentations. 'Colors of Brazil' follows chart-topping success for his 2019 album 'For Lovers Only'.
The opening track 'Aquarela do Brazil' (Colors of Brazil) sets the scene with the sound of the beach so the listener is under no illusion where the album is taking them. This laid-back version of a Latin classic has a nice groove with a summery feel. Polson's alto sax playing is melodic and to the point. The guitar solo by Leni Stern grabs attention over some great brass stabs. This track leaves me wanting to hear more, especially from the sax. Next up is the only original track by Polson on the album – 'Hipnotizado' (Mesmerized). This foot-tapping track with a funky Latin feel introduces the harp over a rhythmic introduction. The track is built around some nice melodic alto sax playing.
When track 3 'Caravana' (Caravan) kicks in with some powerful drums and percussion, energy levels rise! A catchy bass groove by Nico Assumpção underpins some great alto sax playing soaring above the band which leads into a series of solos firmly cementing the level of musicianship on this album. Some great brass and nice exchanges between sax and trumpet. This is a real showcase track highlighting a fine rhythm section that gives other members of the band a chance to stretch out and really shine. 'Flor de Lis' (Lily Flower) is a nice smooth Samba with some great drumming by Rio born percussionist Alejandro Lucini. This track introduces a Japanese flavour. Polson uses his multi-instrumentalist ability to thicken up the texture with alto sax, soprano sax and clarinet. Leonardo Lucini plays a nice melodic bass solo. Both Lucini brothers are friends of Polson from his days at Howard University and became key figures in completing this album recording.
'Mariana' was composed by the late bassist Nico Assumpção who was highlighted earlier for his wonderful bass playing on 'Caravana'. Written for his daughter, this is likely to be the only recording of this composition in existence. This track features Alessandre Carvalho on guitar with some nice unison sax and guitar playing and exchanges. 'Leva e Traz' (Give & Take) opens with chimes and percussion, some interesting whistling and a hint of Japan once again. The soprano sax is mellow and melodic over a rich tapestry of percussion. Once again Polson adds a thick texture with some layered instruments.
'Passeio de Bicicleta' (Bicycle Ride) is a personal favourite on the album for me. A piano introduction leads to a lovely mysterious soprano sax melody with a Parisienne feel. Occasional bell sounds evoke a vision of bicycles riding around a Paris street. I really like it. 'Incompatibilidade de Genois' (Incompatibility of Geniuses) has a nice vibe and introduces some unison sax and vocals. The scat solo by Azure McCall in the style of Al Jarreau adds another dimension and sits nicely over the brass. Polson brings in his soprano sax solo with a quirky lick that grabs attention. 'Obsessao' (Obsession) took time to grow on me. By the time the piano solo kicked in I was beginning to get with it. By the end I really liked it. Some solid drumming, nice cymbal work and an atmospheric ending, once again hinting to a Japanese influence.
The final track 'Luz do Sol' (Sun Light) features a lovely laid-back alto sax melody over layers of percussion. Some nice cymbal and drum brush work and a lovely keyboard solo by Todd Simon. This track is calming and evokes a feeling of waves lapping over my feet on a beautiful sandy beach. It's a lovely conclusion to the album that brings the listener right back to where it all started.
'Colors of Brazil' is a lovely laid-back album with a great Latin vibe throughout. The perfect album for a summer's day. The brass section really adds another dimension to this album with some nice individual solos as well. The whole album is underpinned by a fantastic rhythm section that really grooves and excels throughout. Polson's style of playing is very melodic and enjoyable, without overly complicating things. This album definitely gives the listener a good taste of the different colours of Brazilian music and puts a smile on your face. Although this is an album of purely Latin music, there is enough diversity and variety of numbers to keep the listener interested. Definitely an album to add for lovers of smooth Latin music. Polson's talent as a multi-instrumentalist shines through whilst allowing other members of his band to excel in their own field. Standout tracks are Aquarela Do Brazil, Caravan and Passeio de Bicicleta.
Line-up:
Kenney Polson – Soprano, Alto, Tenor & Baritone Saxophones, Clarinet, Bass Clarinet, Vibraphone, Keyboards, Bells & Percussion | Paolo Erdos, Alessandre Carvalho, Dani Cortaza, Tom Lagana, Dan Balmer – Guitar |Leni Stern – Guitar, nGnoni | Noah Simpson, Bidinho, Paulinho Trompete – Trumpet | Kyle Molitor, Vittor Santos – Trombone | Marcello Martins – Tenor Saxophone | Todd Simon, Michael Severson, Dario Galente, Marinho Boffa – Keyboards | Deems Tsutakawa – Piano | Federico Pena – Piano & Keyboards | Leonardo Lucini, Fernando Rosa, Nico Assumpção – Bass | Alejandro Lucini, Elcio Cafaro, Christian Oyens – Drums | Chuk Barber, Cidinho Moreira – Percussion | Mariea Antoinette – Harp | Mitsuki Dazai, Dr. Osamu Kitajima – Koto | Azure McCall – Scat Solo | Arrieta Ward – Vocalise
Track Listing:
Aquarela do Brazil (Colors of Brazil) 5:41 | 2. Hipnotizado (Mesmerized) 4:18 | 3. Caravana (Caravan) 5:40 | 4. Flor de Lis (Lily Flower) 3:43 | 5. Mariana 4:32 | 6. Leva e Traz (Give & Take) 4:55 | 7. Passeio de Bicicleta (Bicycle Ride) 3:40 | 8. Incompatibilidade de Genois (Incompatibility of Geniuses) 4:32 | 9. Obsessao (Obsession) 6:50 | 10. Luz do Sol (Sun Light) 4:49
Release Date: March 5 2021
Format: CD |Digital
Label: Rosetta Records