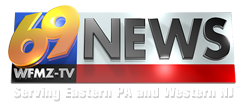 PRNewswire
CISION
Not Just Jazz Network launches featuring Saxophonist Kenney Polson's new single "Innocence" from his CD "For Lovers Only".
The Not Just Jazz Network features recording artist, Kenney Poison who takes his saxophone to another level with his new single "Innocence" from the "For Lovers Only" CD which includes special guest, Fred Wesley of Parliament-Funkadelic and James Brown fame.
GRESHAM, Ore., Aug. 19, 2019 /PRNewswire-PRWeb/ — The Not Just Jazz Network born by The Jazz Network Worldwide launched its new website today featuring Kenney Poison. Kenney is widely recognized as a contemporary jazz artist, yet, his seasoned musical style embroiders Latin, classical, new age, rhythm & blues, funk and gospel influences resting on a firm foundation of straight ahead jazz.
"After listening to Kenney's improvisational style I immediately thought how perfect his artistry blends into the Not Just Jazz Network's endless boundaries. This is what we love to see, jazz foundations, not forgotten, yet held beautifully together with different colors and accents rhythmically enhanced by the highlights of other genres and cultures all their own. It's found to be appreciated and popular on jazz stages in today's world" says Jaijai Jackson of the Not Just Jazz Network and creator of The Jazz Network Worldwide.
There are a host of guests artists that lended a hand in a powerfully explosive offering from the musical mind and heart of Polson's masterpiece. The expertise is combined with the history of each musician such as:
Michael Henderson: Bass & Vocals – Stevie Wonder, Miles Davis, Norman Connors
Larry Gittens: Trumpet – Kool &The Gang
Fred Wesley: Trombone -James Brown, Parliament-Funkadelic
Roger Smith: Keyboards -Tower of Power
Bruce Conte:Guitar -Tower of Power
Tom Grant Piano – Smooth Jazz Pioneer
Phil Upchurch: Guitar- Donny Hathaway, George Benson
Polson carries an impressive list of appearances from national television with jazz greats Kenny Burrell, Jimmy Heath, Phil Woods, David Sanborn and VVynton Marsalis as well as concert, clubs and festivals with Joe Williams, Gil Scott-Heron, Michael Henderson, Norman Connors, Bettye Swan, Lee Garrett and touring with Rick James' Original Stone City Band.
Music education is a mainstay for Kenney for it keeps his mind sharp to compose bringing new light from his many years of experience to the open listeners today.
His 2019 album For Lovers Only is soaring on major U.S jazz charts. Kenney coins this project as "A blend of smooth jazz and Old School Rhythm & Blues" designed with Lovers in mind."
"His Compositions are distinctive and well crafted and he has a beautiful sense of melody." – Grammy winning producer, Don Mizell
Poison recently completed his summer tour to Hawaii and performed at the Blue Note Hawaii in Honolulu. Kenney is also seeking worldwide non-exclusive agents that are interested in booking his band as well as radio airplay/interview considerations sharing his musical journey and new music of his new single Innocence".
Be sure to come by and check out Kenney's feature on the Not Just Jazz Network at http://notjustiazznelvvork.com .
To purchase and learn more go to https://kenneypolson.com/music/